Traxxas Slash 4x4 VXL
Traxxas Slash 4x4 VXL
TRA68086-4 by Traxxas
Key Features
Features Traxxas' TSM® - better handling through technology!
Traxxas Velineon Brushless power and efficiency out of the box
2.4GHz Traxxas TQi Radio system provides no-hassle R/C fun
Modular chassis design makes it easy to wrench on
The ultimate in durability and design
40+ MPH out of the box, capable of 60+ MPH
Requires 7-Cell NiMH or 2S/3S LiPo Battery
Requires charger for battery of choice
Requires 4 AA Batteries
Traxxas TQ 2.4Ghz Radio System
The TQ's modern design features an internal antenna for a sleek look, and an ergonomic grip for all-day driving comfort. 2.4GHz technology means there's no need to worry about frequency conflicts, no matter how many other drivers you're racing with. Just switch on and drive -- the TQ automatically locates and locks onto an open frequency.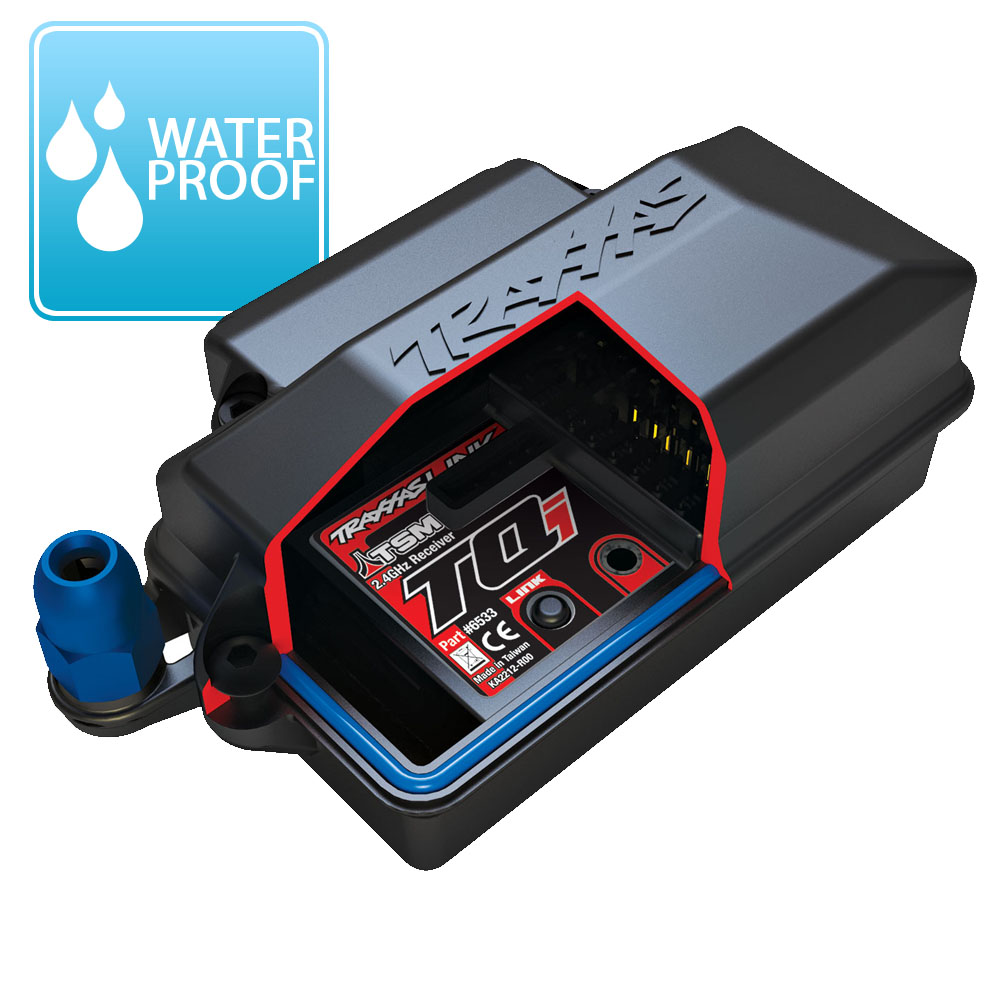 Traxxas' sealed electronics provide the freedom to drive where you want to drive through water, mud, snow, and other wet-running conditions that wouldn't have been possible before. It opens up a whole new world of adventure and fun. Just watch out for rust — bearings and screws are still vulnerable to corrosion.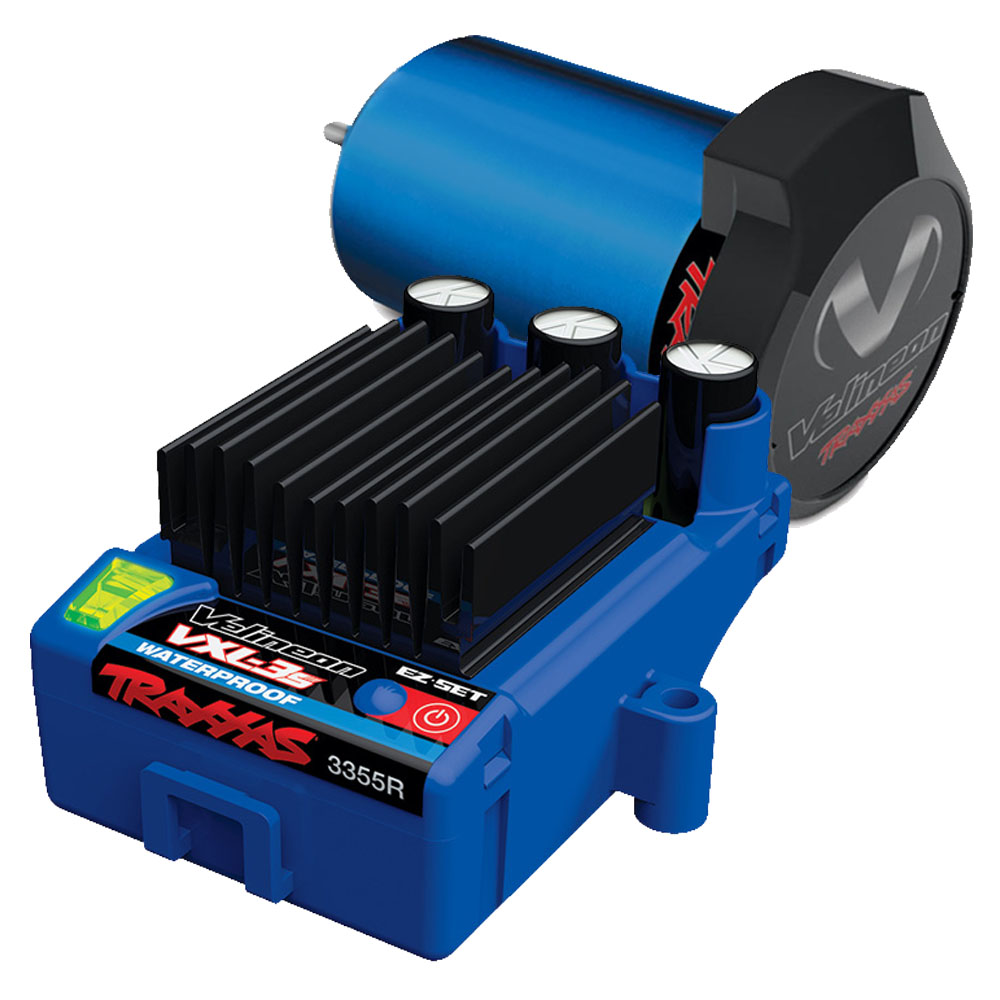 Brushless Motor & Speed Control
The Velineon Brushless Motor System delivers incredible power and efficiency with virtually maintenance-free operation, longer run times, and faster speeds. The VXL-3S Electronic Speed Control comes standard with three drive profiles, low voltage detection, and thermal shutdown protection.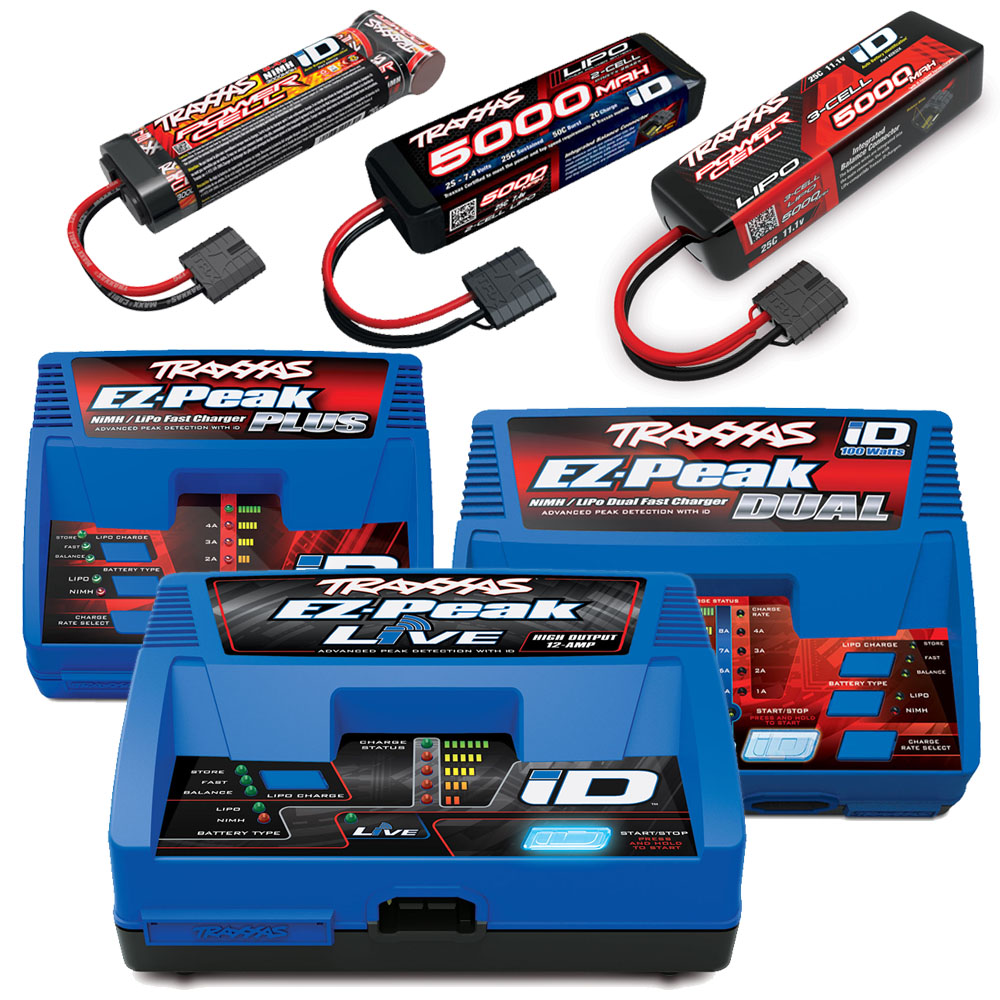 Traxxas' brushless trucks don't package in a battery and charger, allowing the user to choose the power system that best fits their needs. If a child will be using the truck, maybe a NiMH battery and less expensive charger is best, or for an R/C veteran, perhaps a LiPo battery and high-end charger is the way to go. No matter what battery and charger combination you choose, the choice is always yours!
Stability Management - Better Handling Through Technology
Traxxas Stability Management (TSM) delivers the best handling possible on loose dirt, smooth concrete, and even ice and snow. Punch it off the line and TSM senses the vehicle's direction and makes steering corrections without fishtailing, spinouts, and loss of control. Braking is dramatically improved as TSM works to keep you arrow straight until you come to a complete stop. TSM can be fine tuned (or turned off) for different surfaces by simply adjusting the multi-function knob on the TQi transmitter.