New Hours Effective September 1st
We'll be open Tuesday - Saturday 10am - 6pm and closed Sunday and Monday. Click for more information.
2-3 Sales Associate Positions Open
We offer flexible hours, Sundays & Mondays off, & a fun workplace. Prior R/C experience a plus. Pick up an application today!
Summer's a Great Time for a Rustler!
Enjoy the outdoors with a Traxxas Rustler. Only $199.99 for a ready-to-run stadium truck!
Don't Let Your R/C Sit in a Closet!
We offer comprehensive repair services for most hobby grade R/C cars at competitive rates! Call or bring your truck in today!
New E-Revo VXL Colors: Purple and Blue!
Get some real R/C power with the Traxxas E-Revo VXl and take advantage of the two new color schemes!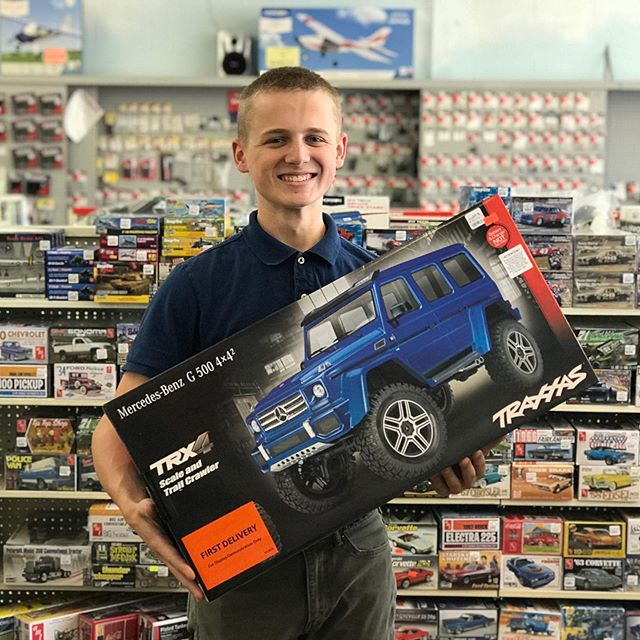 Check out the new TRX4: a Mercedes-Benz G500! We have one on display now. Stop in and check it out; if you like what you see, we are accepting pre-orders! $489.99, requires battery and charger (sold separately).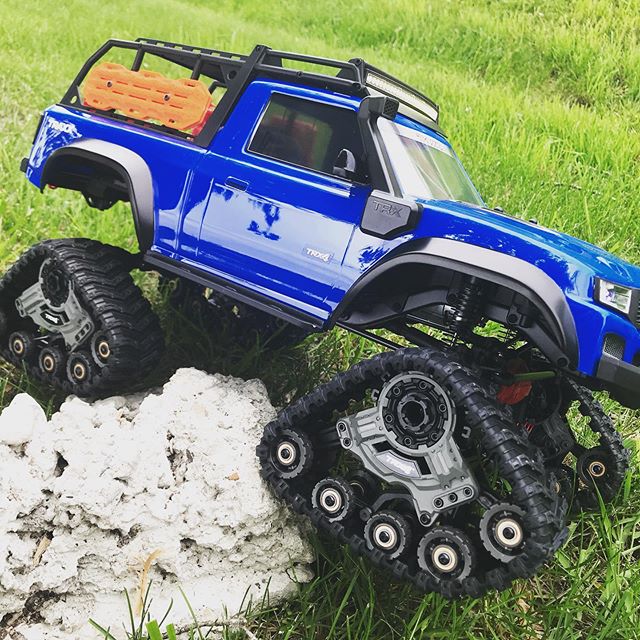 The new TRX-4 Sport Traxxas Edition DEMO has arrived. Come drive it today! Have a TRX-4 and still on the fence about a set of Traxxas? Drive our Traxx-equipped truck and see for yourself just how cool these treads are! #traxxas #hobbies #rockcrawler #traxx #saginaw #baycity #midland #michigan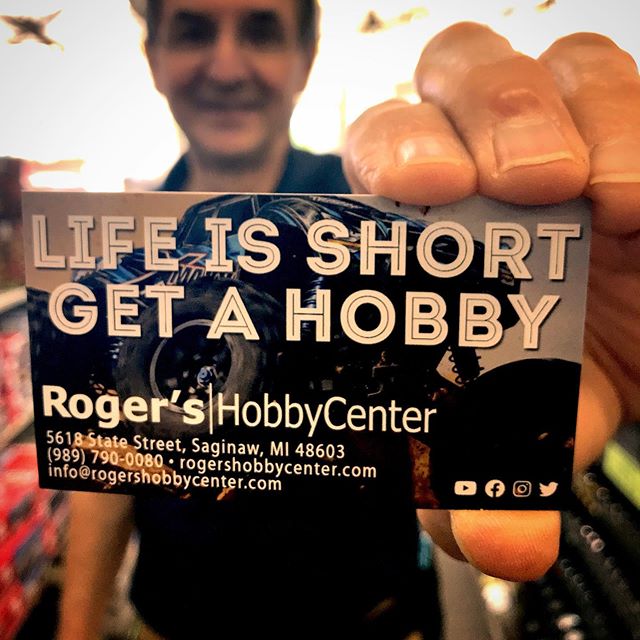 New business cards arrived today! #lifeisshort #getahobby #saginaw #midland #baycity #michigan #hobbies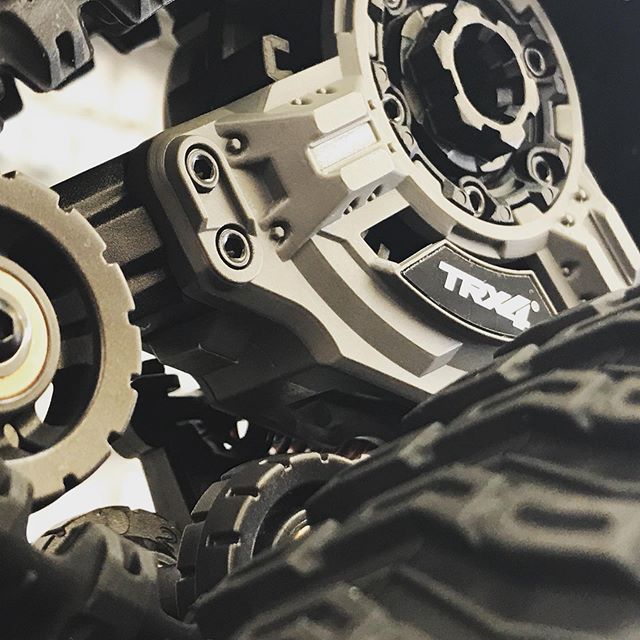 The Traxx are here! If you've got a TRX-4, this is the new must-have accessory. $199.99, and IN STOCK NOW! #traxxas #trx4 #hobbies #radiocontrol #saginaw #midland #baycity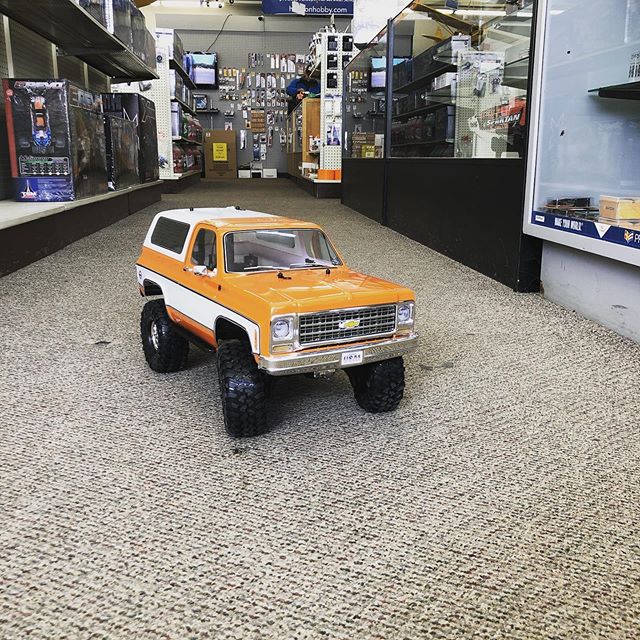 Look what just rolled in. And it didn't come alone! We have one of each color! Priced at 479.99 it's a amazing scale crawler! These are the first two to hit the shelves at the store and they won't last long. #saginaw #traxxas #rc #crawler #scalerc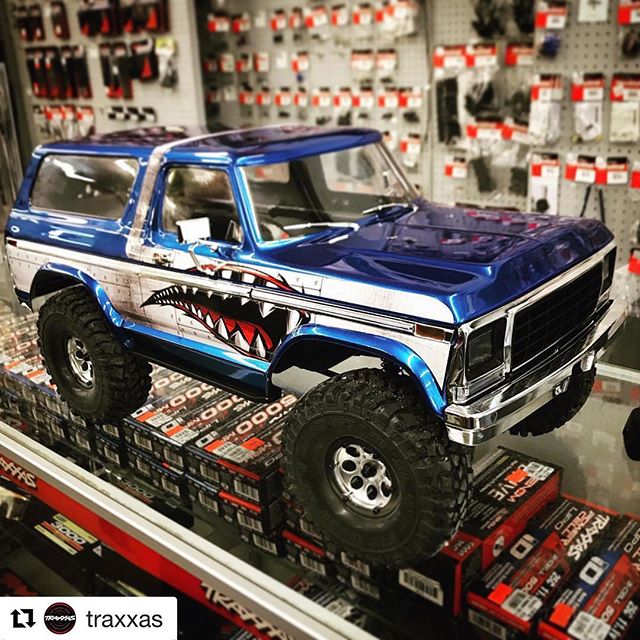 Employee Gene got featured on @traxxas yesterday! Make sure to vote for his Shark "Toothy" Bronco! #Repost @traxxas with @get_repost ・・・ VOTE ✅: Which custom Traxxas TRX-4 Bronco is YOUR favorite?! Choose - Shark Attack, Sheriff, Blue Beauty or Throwback #TRX4week #TRX4Explore Clear Bronco body —> {[Link in Bio]} Part # 8010 #TraxxasFanPhoto 📸: @rogershobbycenter @bronco.man @topherbuilds @michaelplatypuss1 #FastestNameInRadioControl #TRX4Bronco